---
Web Map Services
The North Dakota Game and Fish Department Web Maps Services offer access to large variety of specific Department maps and information. These maps offer a simplistic user experience and typically do not provide significant functionality with additional tools and widgets. These maps can be viewed through the browser or by using the ESRI ArcGIS app for mobile devices. Please visit the Department's Mobile Apps section for more information on the ESRI ArcGIS mobile app.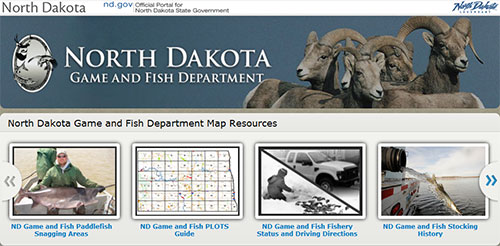 ND Game and Fish ArcGIS Online Site - This site offers access to a variety of Department published web maps. These maps are specific to many aspects of hunting, fishing and other outdoor recreation. Please search the Gallery for additional information not presented as "Featured Content".
Visual ND - The State of North Dakota's Visual ND site contains commonly used web maps and applications from a variety of state agencies. Although this site is currently in its infancy, this site will offer access to other map resources including printable map documents, data, web services and numerous web applications.
---
Interactive Map Services
The North Dakota Game and Fish Department (NDGF) interactive maps services provide the user with a vast amount of data and functionality available through the web browser. These map services offer a rich user experience with a range of tools and widgets. Users can interact with the map features and customize the map they desire. These maps services are optimized for mobile devices using responsive design and will format according to the device form (desktop, tablet, handheld).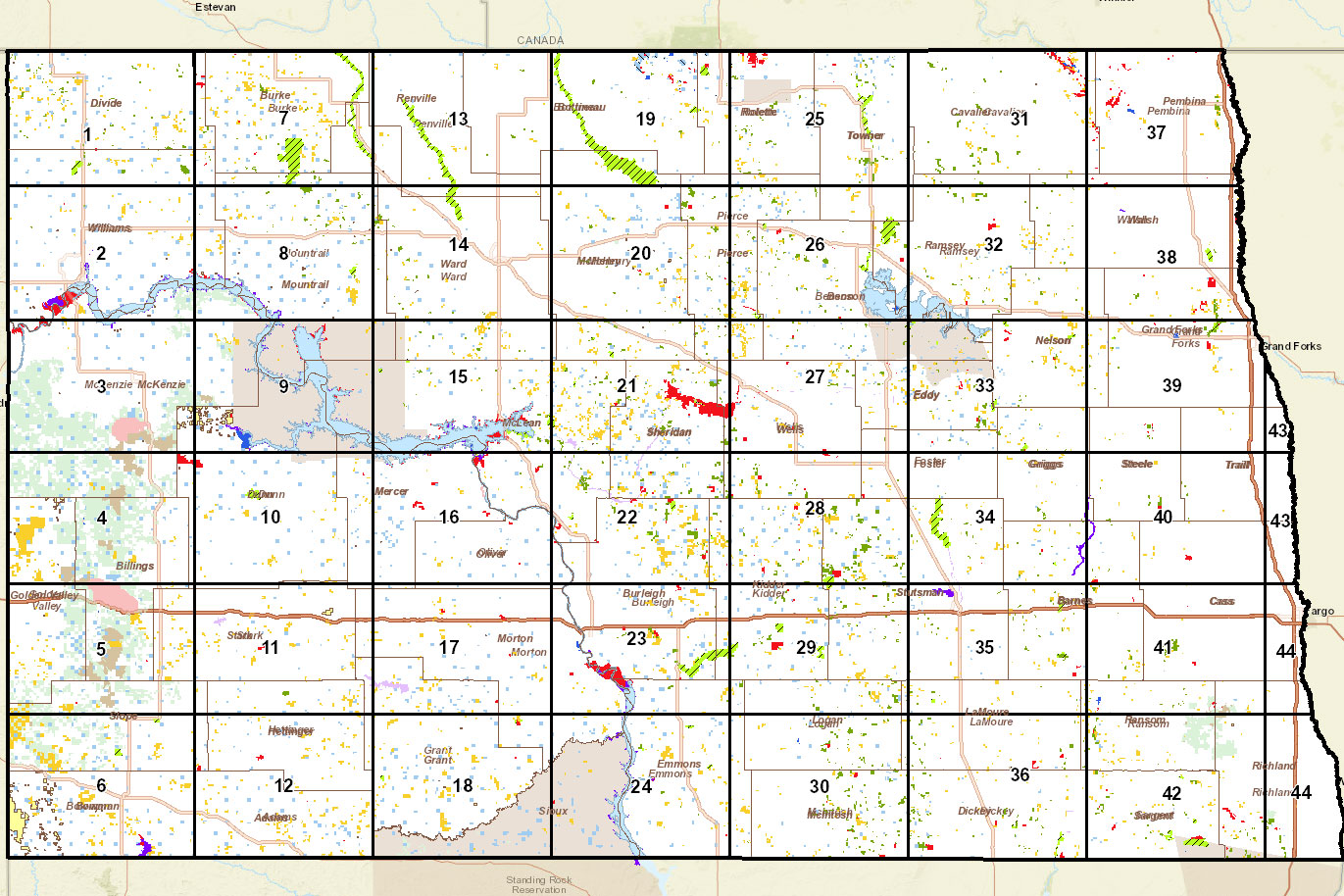 PLOTS Guide Viewer - Desktop and mobile viewer that contains real time Private Lands Open To Sportsmen (PLOTS) information presented in the PLOTS Guide format.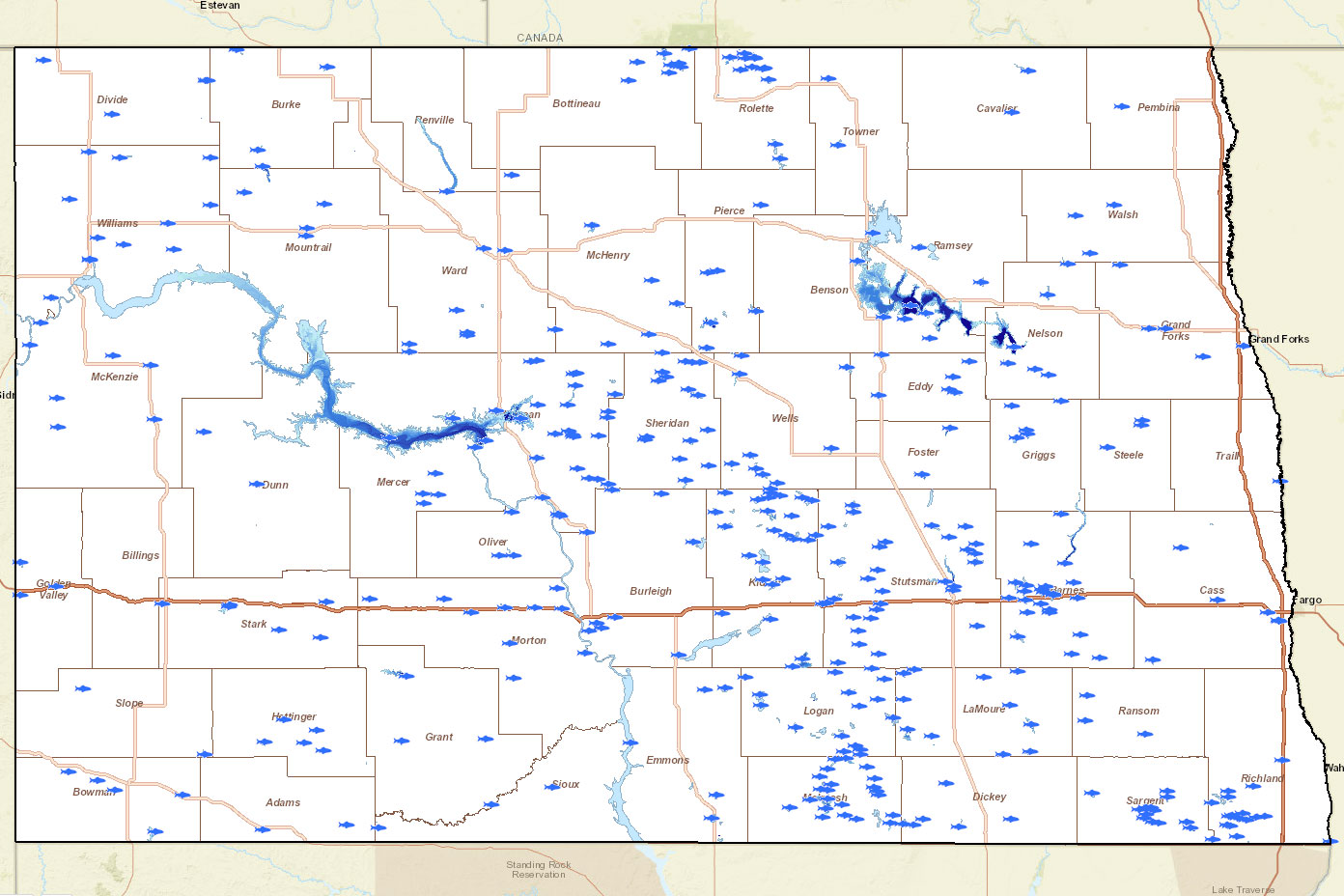 Fishing Waters Viewer - Desktop and mobile viewer containing fishing waters information including lake bathymetry, stocking data, lake facilities, fisheries status and driving directions.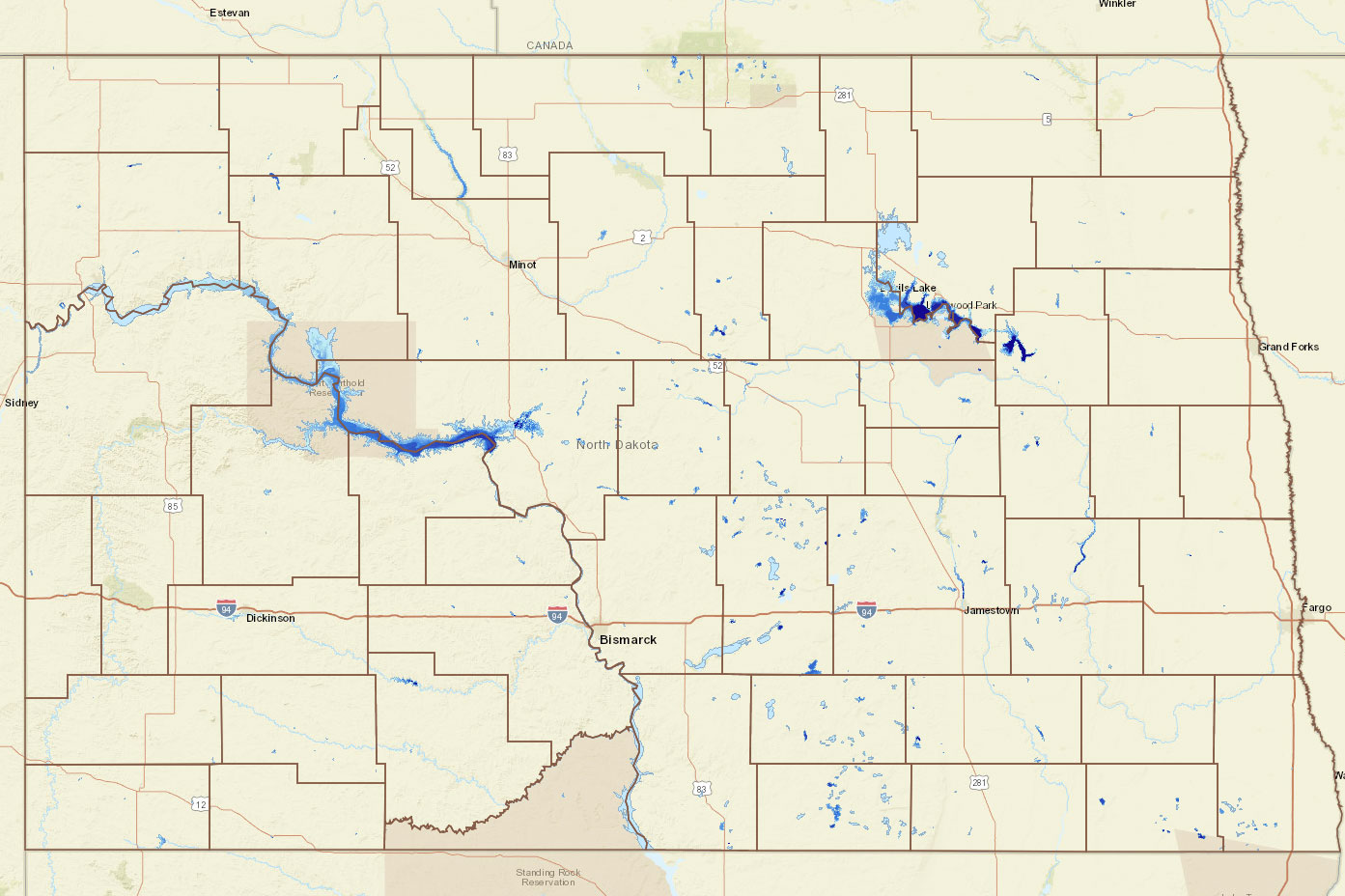 General Information Viewer - Desktop and mobile viewer that contains a variety of data resources administrative districts, hunting and management units, fisheries and wildlife data, and other base map information.