ESRI ArcGIS App for Smartphones
The North Dakota Game and Fish Department offers a variety of web based maps. These maps are specific to many aspects of hunting, fishing and other outdoor recreation. Aside from the traditional desktop experience, these maps are accessible on smartphones and other mobile devices. Users can add to the experience when using these maps in the field with features such as GPS location services by installing the ESRI ArcGIS app. To browse the available web maps click on the North Dakota Game and Fish Department ArcGIS Online Site or proceed to the ESRI ArcGIS app section below to install to your smartphone or mobile device.
NOTE: The North Dakota Game and Fish Department is unable to provide support for problems that may be encountered when installing and using the ESRI ArcGIS Mobile App software. Please see the ESRI support website for software information and installation help.
See below for a tutorial covering finding North Dakota Game and Fish Department maps in ArcGIS on a smartphone.
The ArcGIS app is a free download and can be found in the Apple App Store and the Google Play Store. It may also be downloaded onto a smartphone from the ESRI 'Apps for Smartphones and Tablets' page at http://doc.arcgis.com/en/arcgis-app.
---
---
(NOTE: Screen captures in the examples below were taken on Android (left images) and iOS (right images) devices. There may be variations between what is shown here and what will be seen on different smartphones).
---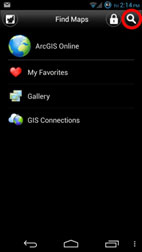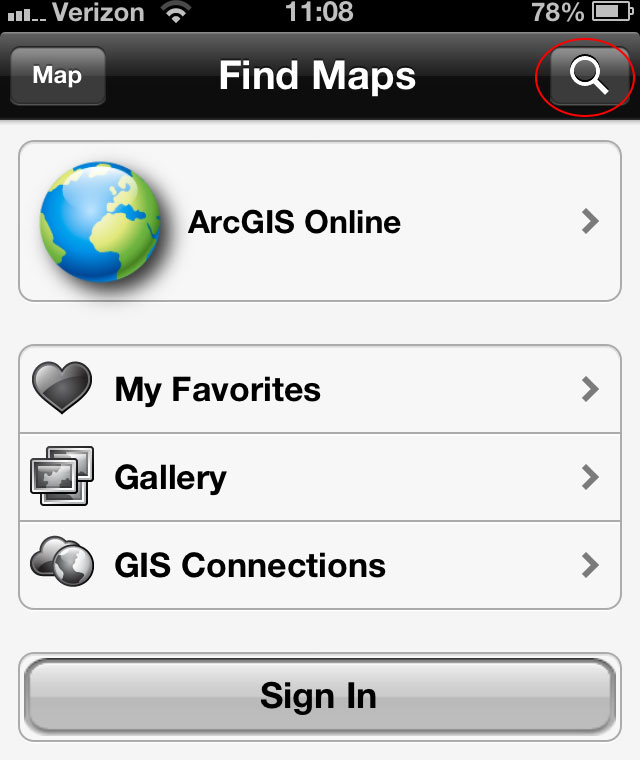 After installing the application, open and search for North Dakota Game and Fish Department maps using 'ndgf' in the search box.
---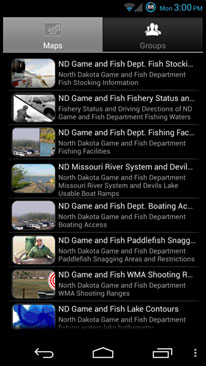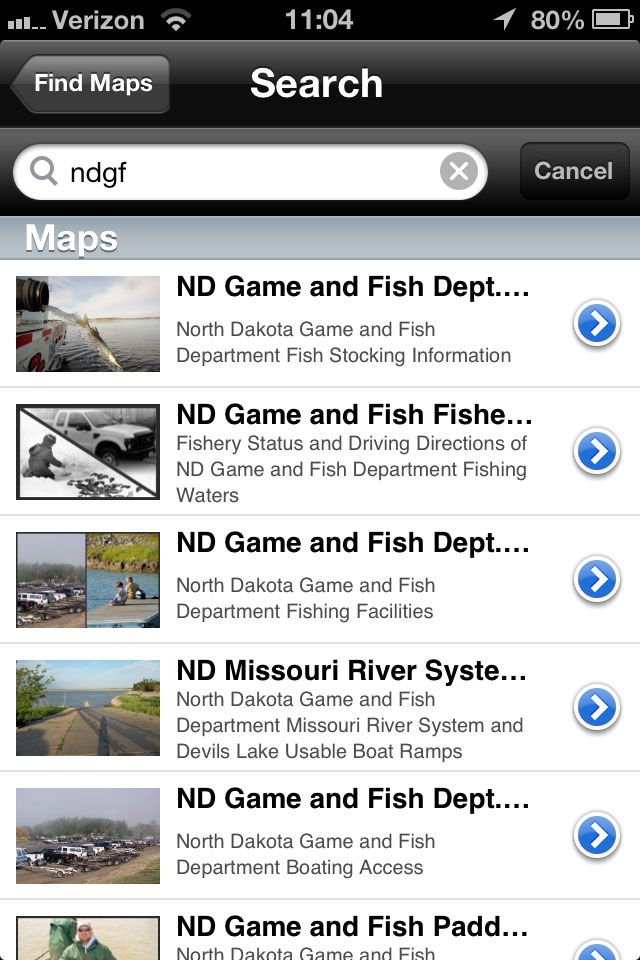 A list of Department maps will load. Select a map for additional information and click open to view.
---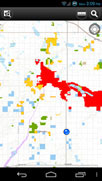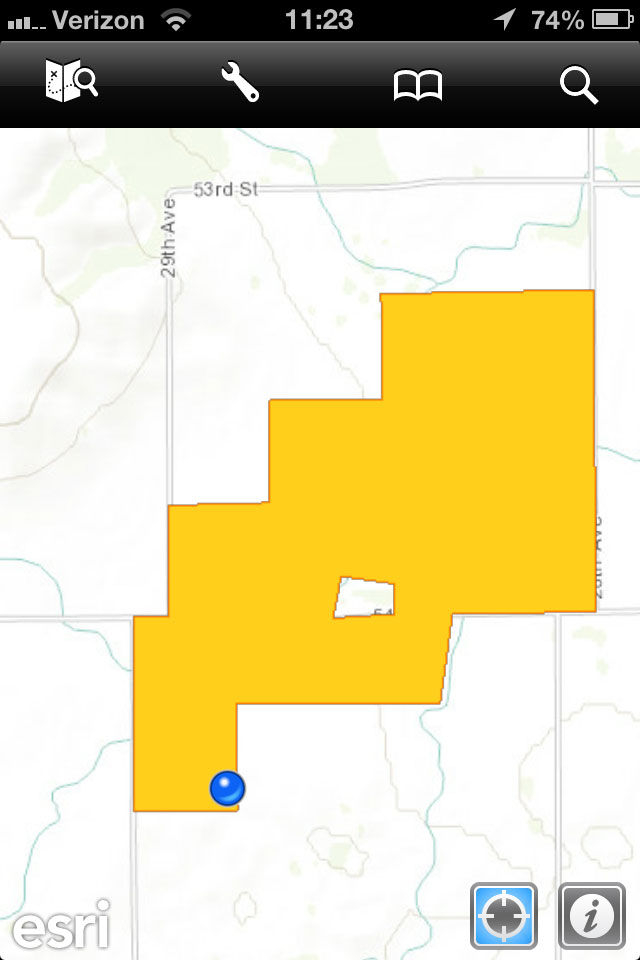 (PLOTS Guide Map)
To view the current location tap the

button at the bottom of the screen.
NOTE: The ArcGIS app can use a smartphone's location services to overlay the smartphone's location on any of the Game and Fish maps. This service can be toggled on/off in the smartphone's settings menu.
---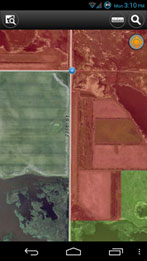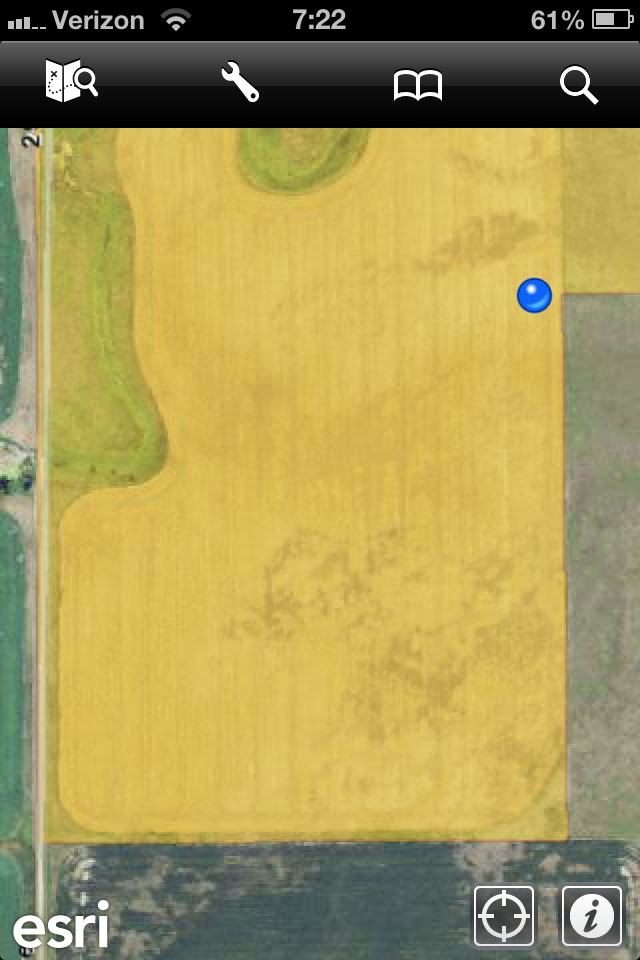 Additional map information and base maps, including aerial imagery, are available in the menu settings for the app.
Tutorial - NDGF Mobile Apps
If you have trouble viewing the tutorial in the iframe below, please go to http://youtu.be/ug7xvzPIPDo to view.